AlphaNovel is the best place for writers to get published and earn from their work. Whether you are a beginner or already a well-known fiction writer, you can be sure you get the best deal in the publishing market.
Here are five important reasons to join AlphaNovel Writers' Platform right now.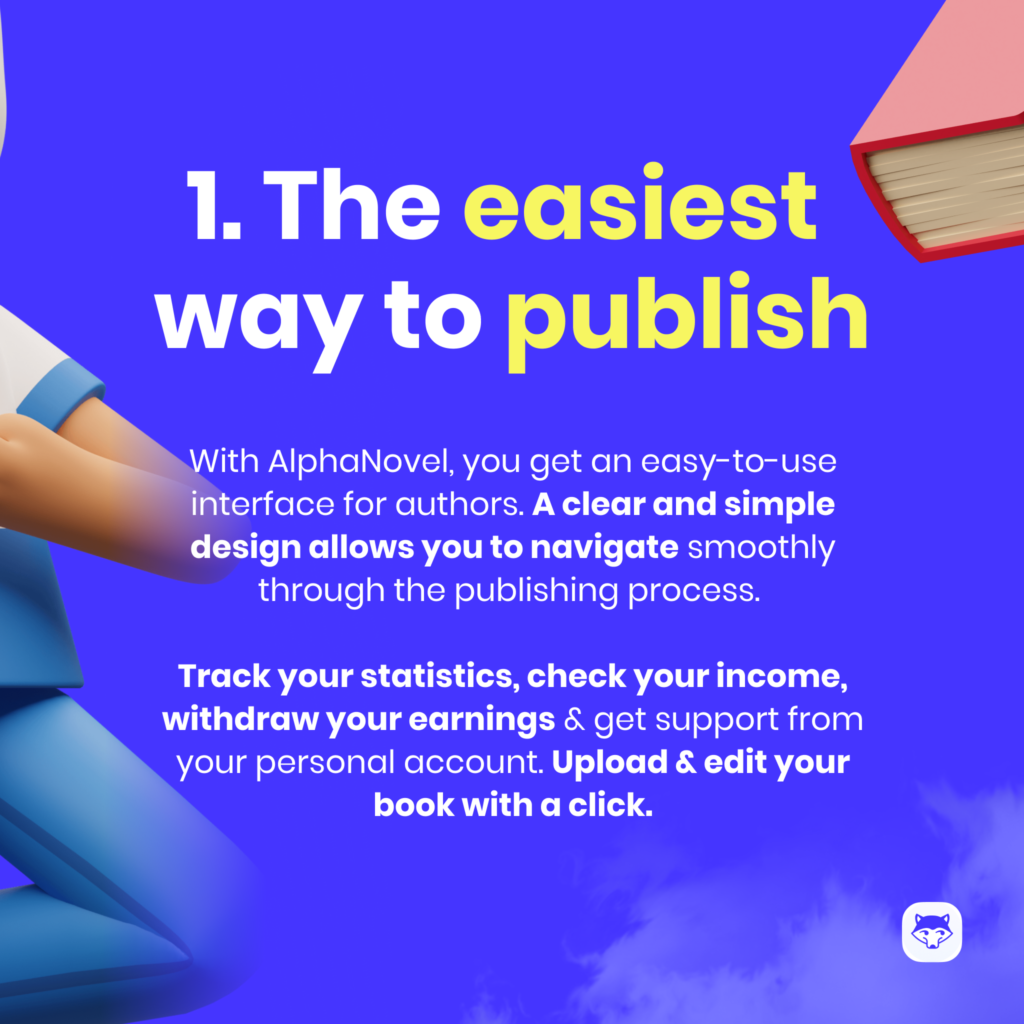 1. The easiest way to publish.
With AlphaNovel, you get an easy-to-use interface for authors. A clear and simple design allows you to navigate smoothly through the publishing process. Track your statistics, check your income, withdraw your earnings & get support from your personal account. Upload & edit your book with a click.
Just a couple of hours – and your novel is available on the AlphaNovel reading App for free! Ready to play big? Let's sign a contract and start growing together!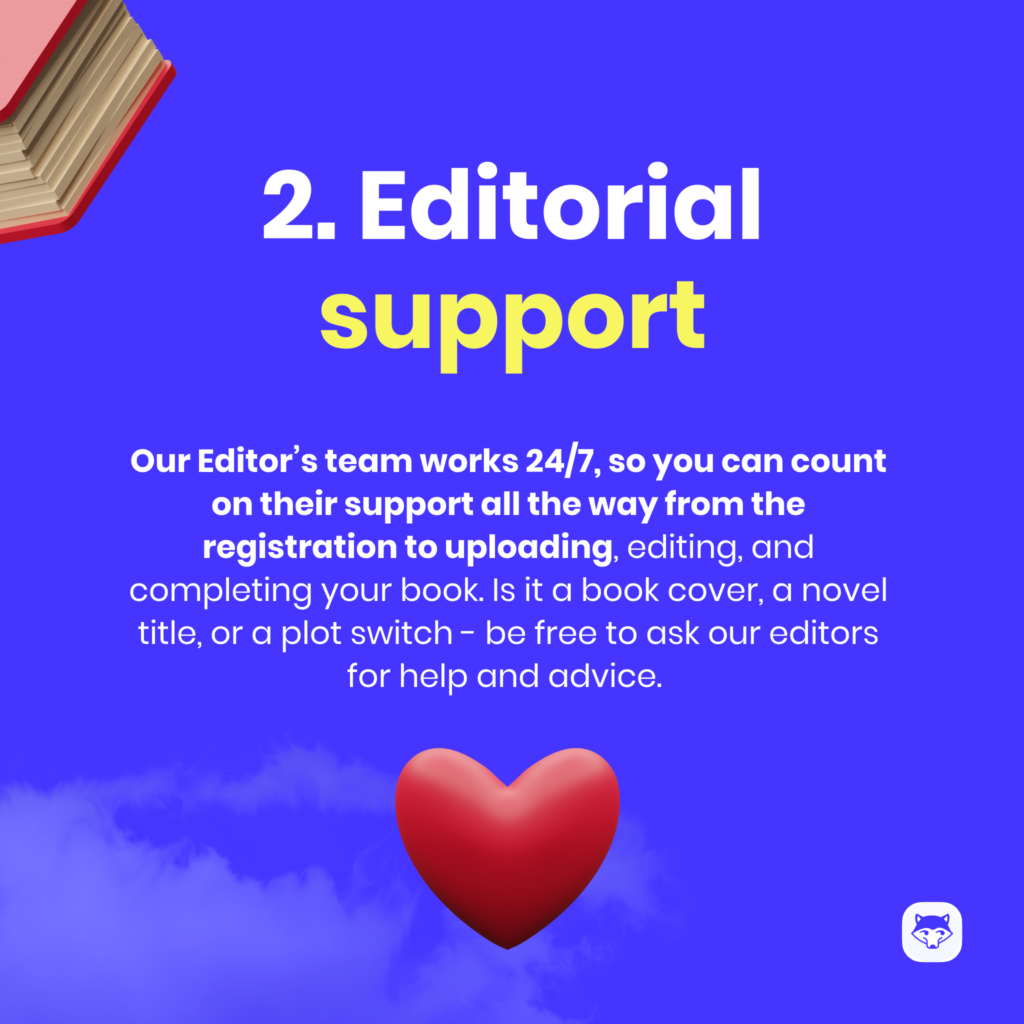 2. Editorial support.
Our Editor's team works 24/7, so you can count on their support all the way from the registration to uploading, editing, and completing your book. Is it a book cover, a novel title, or a plot switch – be free to ask our editors for help and advice.
The success of our writers is of the highest priority for AlphaNovel since the publishing of outstanding books is the cornerstone of our reading app, with thousands of fans worldwide.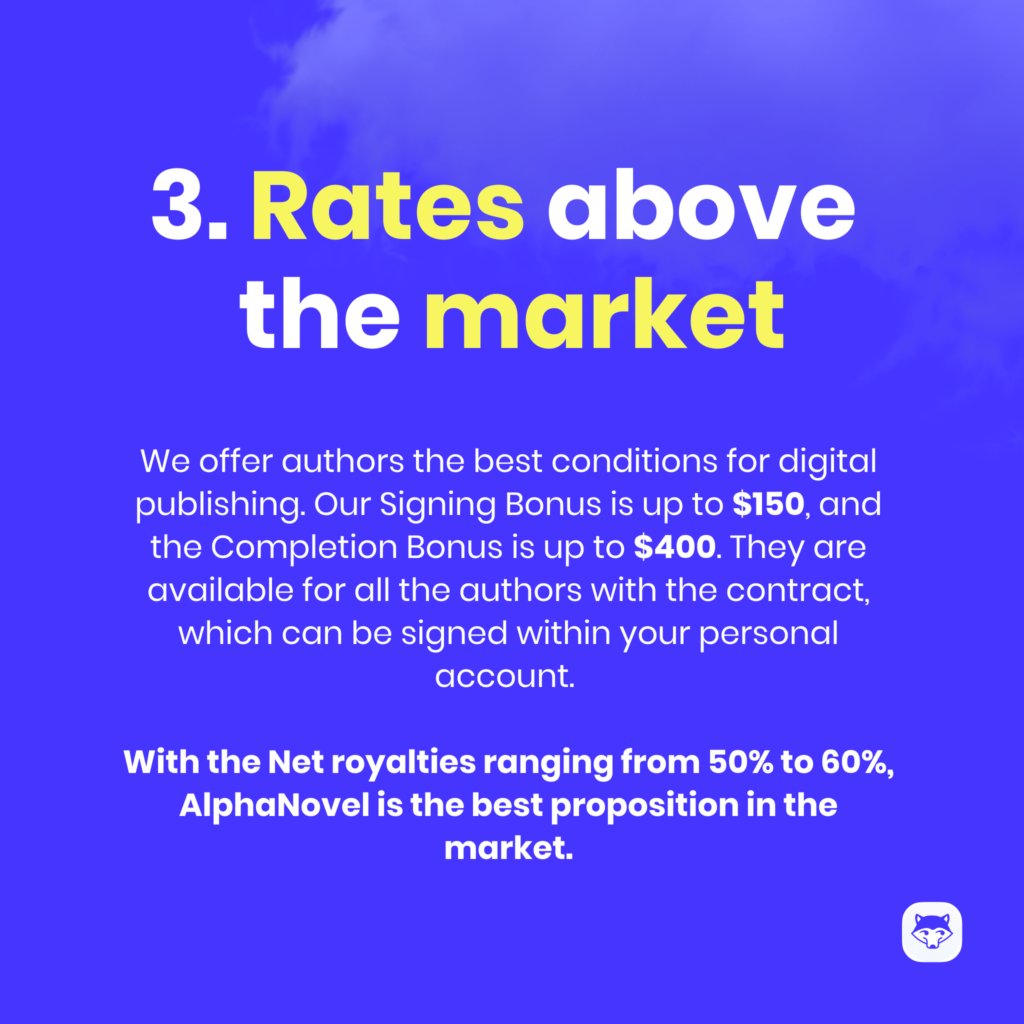 3. Rates above the market.
We offer authors the best conditions for digital publishing. Our Signing Bonus is up to $150, and the Completion Bonus is up to $400. They are available for all the authors with the contract, which can be signed from your personal account. With the Net royalties ranging from 50% to 60%, AlphaNovel is the best proposition in the market. Check the details of our new Reward Programm for Writers.
Calculations of your payments are stored and updated in your personal account on the Writers Platform. Find more details on payments in the FAQ section for authors.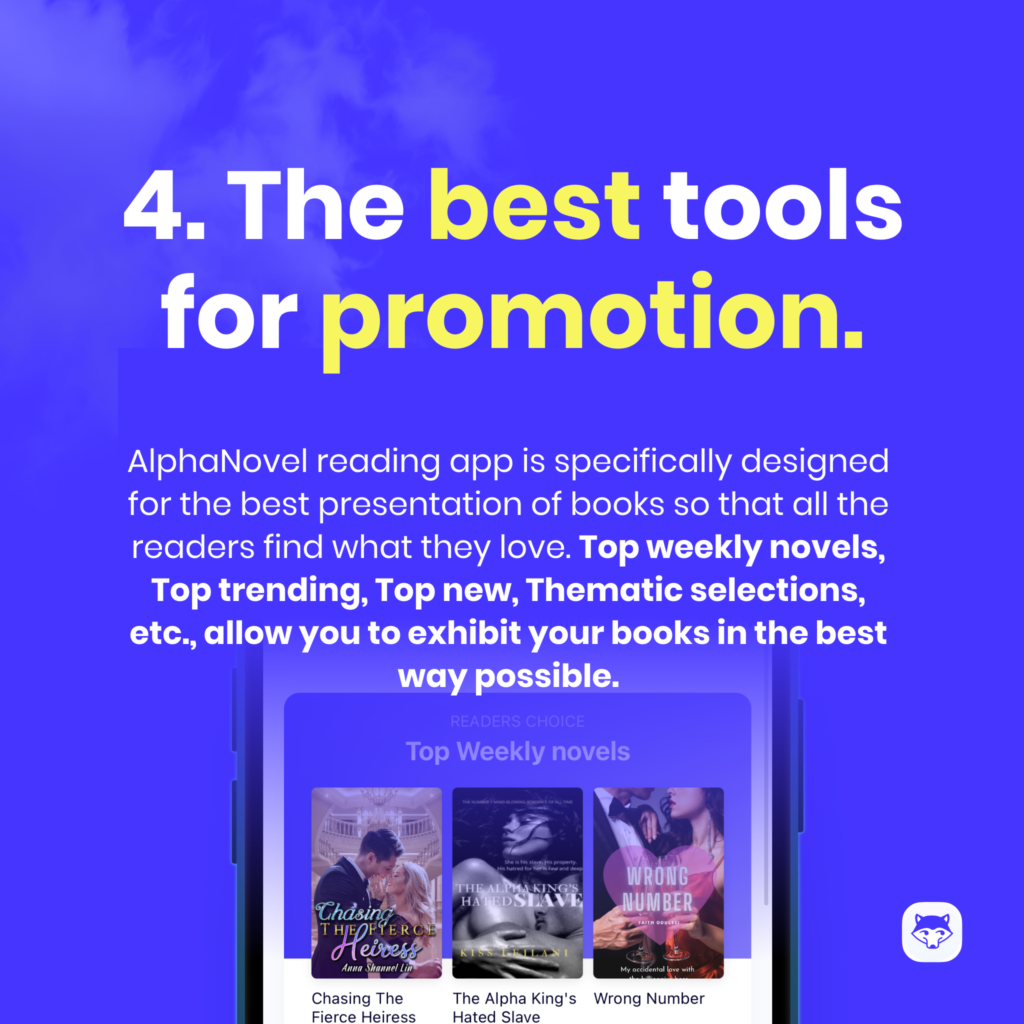 4. The best tools for promotion.
AlphaNovel reading app is specifically designed for the best presentation of books so that all the readers find what they love. That gives the authors numerous tools for promotion. Top weekly novels, Top trending, Top new, Thematic selections, etc., allow you to exhibit your books in the best way possible.
As a data-driven digital publishing house, AlphaNovel understands the enormous power of social media and online advertising. That is why we offer our Best New Authors a special +$500 budget for promotions on the most influential media platforms like Facebook and Instagram.
If your novel performs really well with an additional promo budget, we will provide you with the special terms, rates, and budgets to become a new Global Writing Star. A special promotion budget can be raised up to $10,000 and even higher. Find more details on promotion in the FAQ section for authors.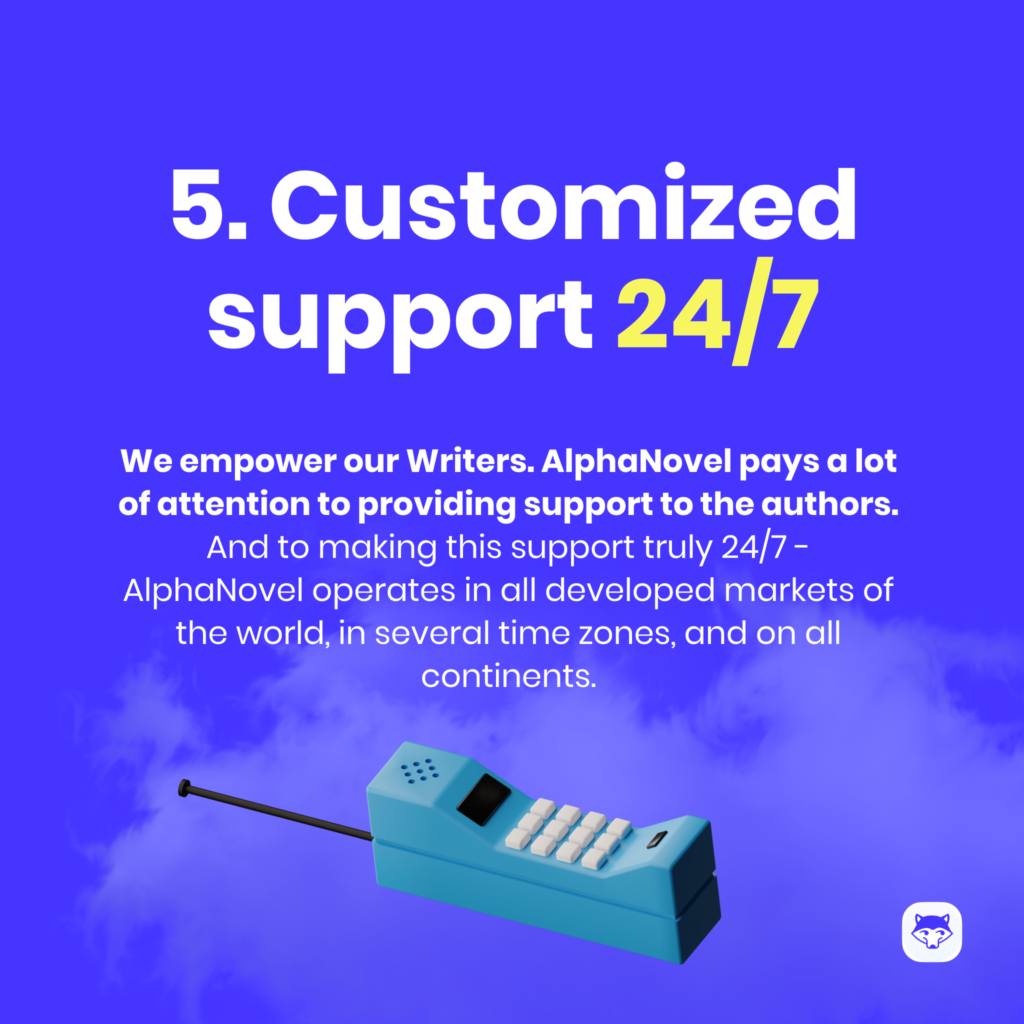 5. Customized support 24/7.
We empower our Writers. AlphaNovel pays a lot of attention to providing support to the authors. And to making this support truly 24/7 – AlphaNovel operates in all developed markets of the world, in several time zones, and on all continents.
The Writers Platform, the sole center of management and interaction with authors, is constantly updated. The latest update included an updated interface, simplified navigation, and an updated FAQ section that was based on feedback from AlphaNovel authors.
Check out our Blog and Medium for guides, updates, and inspiration. You can ask for support by e-mail or directly from your personal account on Writers Platform. Take full advantage of the Writers Platform right now.